Meet the University Assessment Services Staff

Derek J. H. Meyers
Assistant Director
Derek has been the Assistant Director of UAS since May 2014 after having been the Coordinator since November 2010. He is an Illinois State University alum who completed a B.S. in Psychology (with Departmental Honors), an M.S. in Psychology (specializing in both developmental psychology and quantitative psychology), and an Ed.D. in Curriculum and Instruction. Derek's classroom-based dissertation research incorporated the case study research design to both describe his undergraduate psychology students' feedback processes when completing a semester-long research proposal paper assignment and also compare those processes when the feedback was provided by either him or other students.
Prior to becoming the UAS Coordinator in 2010, Derek spent two-and-a-half years as a Graduate Assistant in UAS and in the Department of Psychology, where he assisted with an undergraduate personality course (PSY 233), taught lab sections of undergraduate statistics (PSY 138) and research methods (PSY 231) courses, and taught an undergraduate course in adult development and aging (PSY 303) twice. After finishing his master's degree, Derek was a Lecturer, and now is an Instructional Assistant Professor, in the Department of Psychology and has taught courses on educational psychology (PSY 215) and adult development and aging (PSY 303). He also has taught and currently is teaching an advanced research methods in psychology course with a focus on developmental research methods (PSY 331a01) that was the setting for his dissertation research.
Within UAS, Derek facilitates academic degree program assessment and guides this work with program faculty and staff. He also provides assessment-related support for academic programs completing Program Review and external accreditation reviews and manages survey projects regarding academic program assessment (e.g., exit or alumni surveys). In addition, Derek serves as the chairperson of the Assessment Advisory Council and provides leadership for the Process for the Review of Academic Assessment Plans (PRAAP), the Annual Assessment Update, and the Assessment Initiative Awards.
Derek has collaborated with ISU faculty and staff on their research grants/contracts as an external evaluator, data analyst, and survey developer/administrator. He also has presented with ISU faculty and staff at local (e.g., Illinois Speech-Language-Hearing Association [ISHA] Annual Convention), regional (e.g., Higher Learning Commission [HLC] Annual Conference), and national/international (e.g., Association for Institutional Research [AIR] Annual Forum, Association of Teacher Educators [ATE] Annual Meeting, Professional and Organizational Development [POD] Network Annual Conference) venues. In addition, Derek has published with ISU faculty and staff in International Journal of Academic Development and Citizenship, Social and Economics Education.

Emmalie Shuck
Administrative Aide
Emmalie started as Office Manager for UAS in November 2011 and was promoted to Administrative Aide in June 2017. She is an Illinois State alumna who graduated in 1999 with a Bachelor's degree in Early Childhood and Elementary Education and also has an endorsement in Special Education. She lives in Normal with her three children, Brendan, Collin and Danielle, her dog Piglet, and her three cats, Cougar, Joules and Spice. In her spare time she enjoys spending time with her children and working on her house.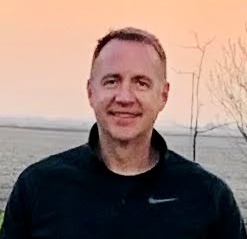 Ryan Smith
Director
Ryan joined ISU in July 2011, and lives in Bloomington with his wife, Angie (a
pharmacist at ISU
). He enjoys spending time with his two kids, dog
Vinnie
, reading, road cycling, kayaking, visiting museums, reading in libraries, and hiking. Ryan received his B.A. degree in Art History & Archaeology from the University of Missouri-Columbia, M.S.E. from Drake University, and Ph.D. from the University of Illinois at Urbana-Champaign, where his dissertation examined the
economic impact
of students who attend out-of-state institutions. Ryan also teaches an assessment and evaluation course in the College of Education. He also worked as an admissions counselor at the University of Missouri-Kansas City, as a graduate assistant in Financial Aid at Drake University, and as a graduate assistant in Financial Aid and in Planning & Budgeting at the University of Illinois-Urbana/Champaign. Ryan's research has been published in journals such as the
Journal of Education Finance
and
New Directions for Community Colleges
. Links of interest:
Strava
//
McLean County History bike tour
//
Jhumpa Lahiri
//
Atlas Obscrua
//
ISU Archives